Families

Do you have a Family Group Sheet or Descendents Chart for a Shelby county ancestor? Please consider submiting a copy for posting here with a link to your email address.
Ancestors and related families of AUSTINs of New Hampshire, Vermont, Ohio, Illinois, and Iowa
Research of REED families in Shelby and Fayette Counties 1820 - 1870 word.docx compiled by Meri Arnett-Kremian

[email protected]
Descendants Charts
Family Group Sheets
CUSHMAN Family Photo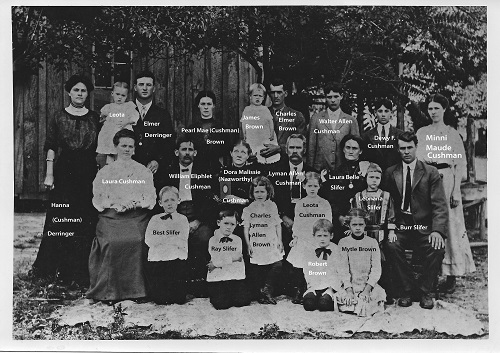 Photo is also available to view in pdf format with additional notes included.
Contributed 27 Oct 2017 by Preston Brown [email protected]